Special Edition - Seriously Badass Girls
Unsurprisingly, I am surrounded by seriously badass girls. I invited three of my ladies to join the ranks. This was So. Much. Fun. and I promise to do more of these special editions in the future. Enjoy what promises to be three of the worlds cutest interviews...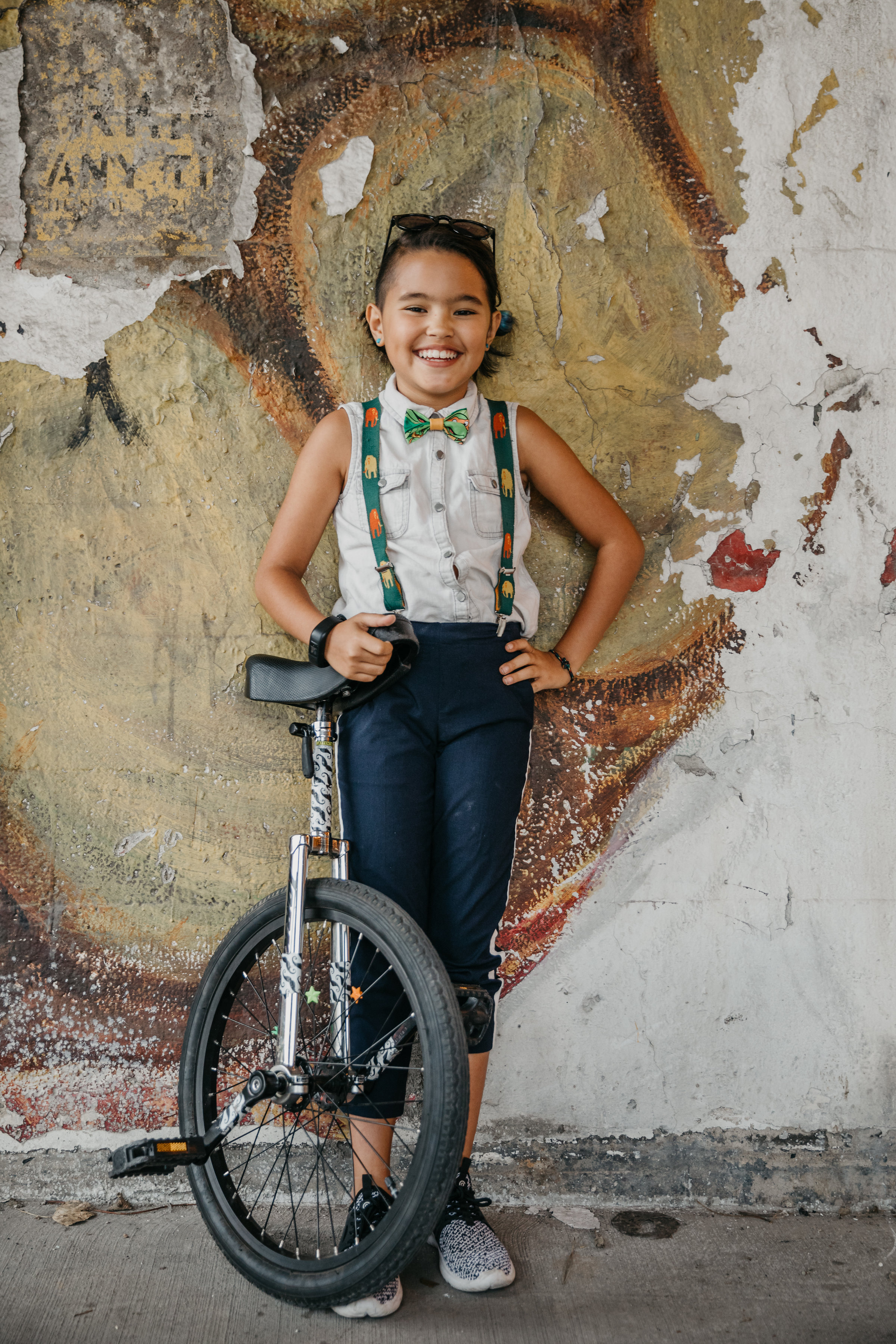 Meet Una Luz Reyes
Una is a circus performer, unicycle rider, girl band member, English and Spanish speaker, artist, and international solo traveler.
Q+A
How old are you? 9 years old
What are some things you care about? My unicycle. My drum set. CircEsteem.
Does anything upset you about the world? Trump. *shakes head* Everything about him.
What makes you a badass? I'm in a circus. I ride the unicycle. I play drums. I went to Poland for 3 weeks with my circus group (without my parents), I've been to 17 protests this year. I'm a clown and I do silks. And my hair. And a lot more.
Tell me about your band. It's called Secret Mustaches. We have played at Reggie's twice, The Beat Kitchen, and lots of other venues.
What do you think adults need to know? They always think they teach us stuff but kids teach them stuff too. Look at my dad...I made him this cool.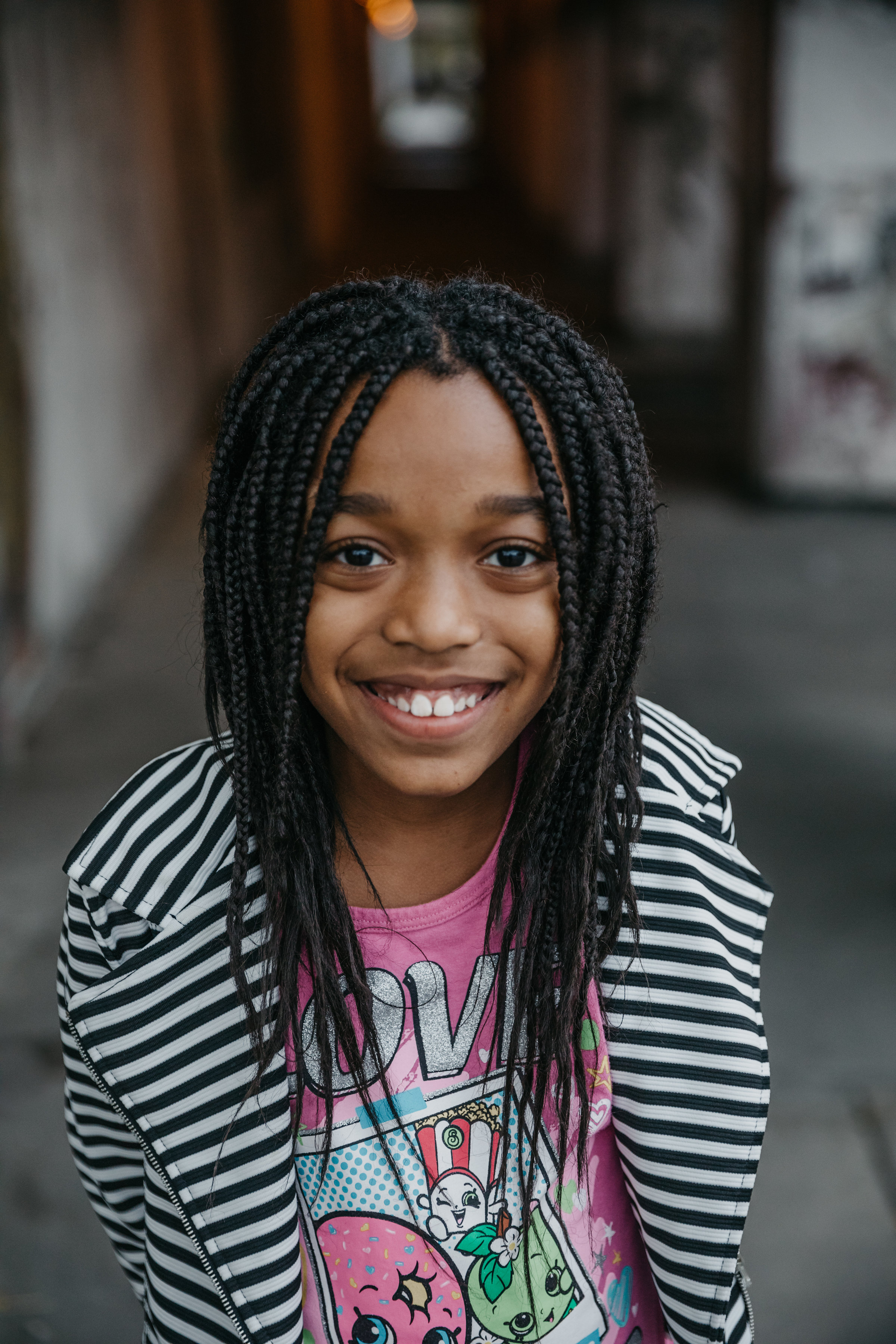 Meet Amira Pope
Amira is a born leader. You can often find her organizing and leading protests on the playground at school on issues ranging from Black Lives Matter to the length of the school lunch period. She is an artist, a writer, and an advocate for juvenile Type I diabetes.
Q+A
How old are you? 10 years old
What are you passionate about? Art and Directing. I just had to cancel a movie I was in the middle of making because one of my best actresses quit because there was too much drama though.
Who inspires you? My sister Bailey. She is loud. I like her volume.
What makes you a badass? I run fast. I organize protests.
What do you wish adults knew? I need cash. I need investors in my movies, but mostly cash.
What else do you want people to know? I have sweet friends who are a little crazy. I'm a comedian and I create lots of comic books. Also, Star Wars is my favorite movie.
Follow up question: Who is your favorite character in Star Wars? Princess Leia. Why? Because she's Princess Leia!
Important Note: Amira is fundraising for her Team who is Walking For A World Without Juvenile Diabetes. Click here to donate.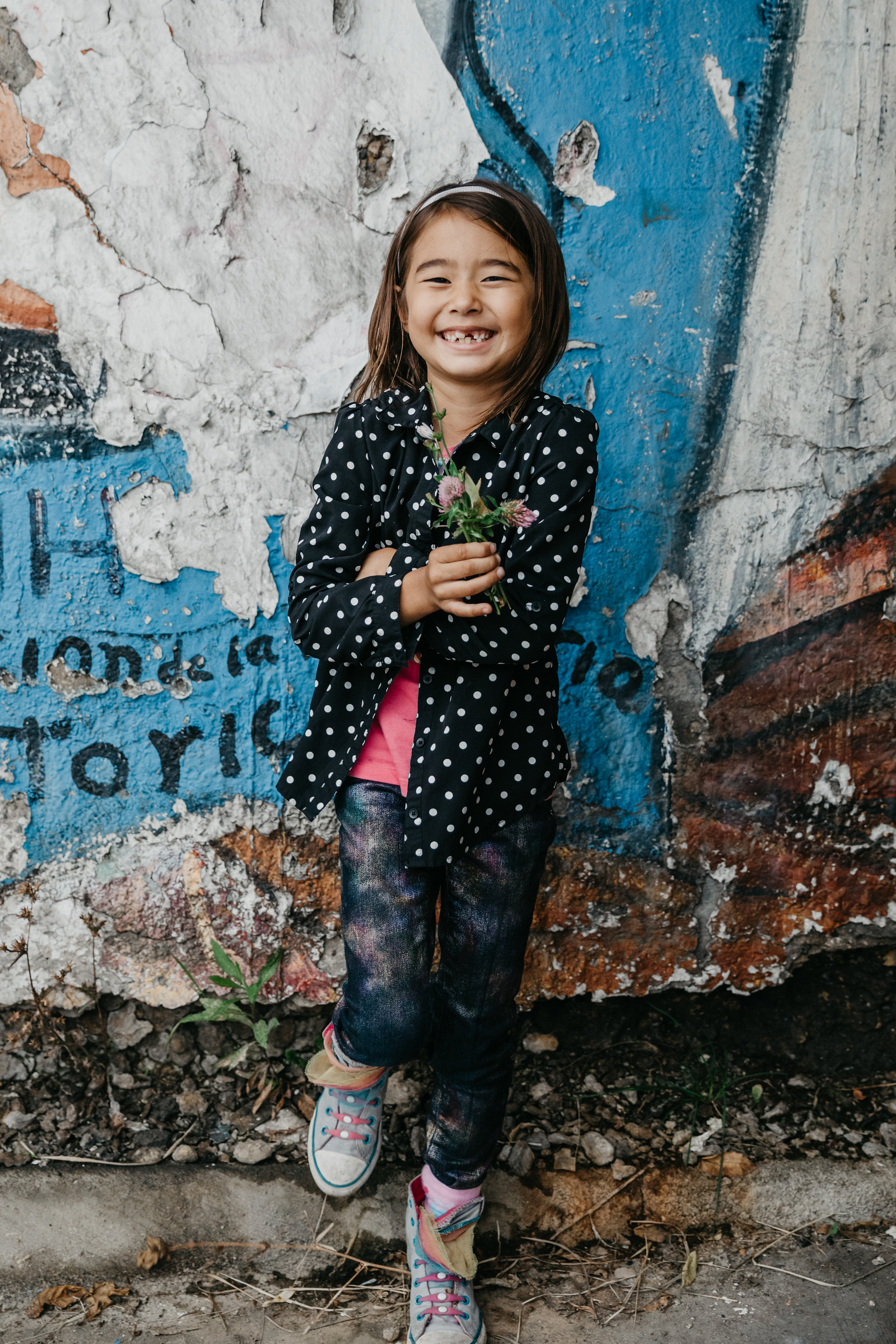 Meet Sheena Geisen
Sheena is a braniac, a skilled artist, an avid adventurer and an exceptional Jenga player - whose gaming smack talk is unparalleled.
Q+A
How old are you? 7 years old and I lost ANOTHER tooth. You get any money for that? YES! $1.50!
What makes you a badass girl? *giggles* I know how to do cartwheels. I finish my homework correctly. I lost 6 teeth.
What do you want to do when you get older? I will be a Pet Detective and Veterinarian. I want to find lost animals and help sick ones.
What do you love to do now? Pick flowers. Draw and paint.
What do you want adults to know about young people? We should be able to do whatever we want.
What else should people know about you? Once I painted a vase of flowers and it looked just like the real one. Except for one of the flowers. It was too small. *laughs hysterically* I like to play Exploding Kittens with my family.
Sheena and her super cool brother Ty Instagram their adventures here.
One of my favorite parts of this photo session (besides everything) was that all three girls showed up with their dads. There was just an exceptional level of cuteness. And so, here are the first men ever allowed on the Seriously Badass Women website...
Importantly, there are shoutouts to make.
Jamie Lynn Davis is an amazing human who took all of these stunning photos (and takes most of the photos for this site). She is unbelievably talented, gracious, and easy to work with. YOU SHOULD HIRE HER FOR YOUR STUFF!!!
Also, the backdrop for this glorious photo series is the stunning mural by Sam Kirk and Sandra Antongiorgi called Weaving Cultures in Pilsen. Go see it.